Slide 1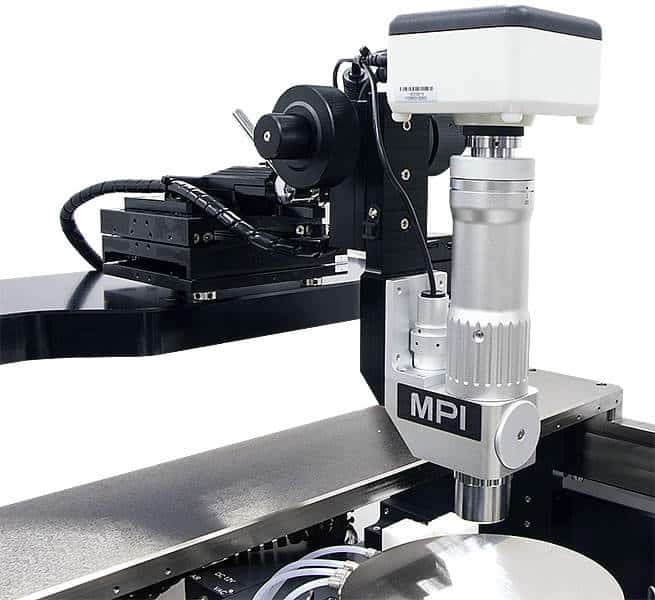 Slide 2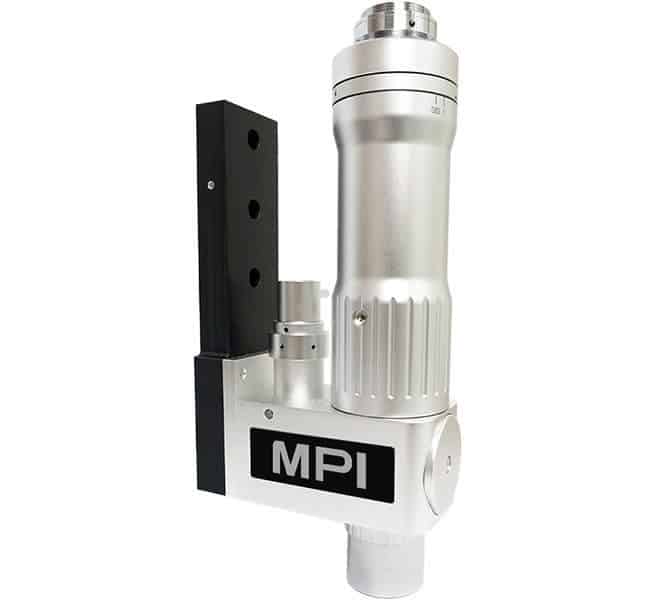 Slide 3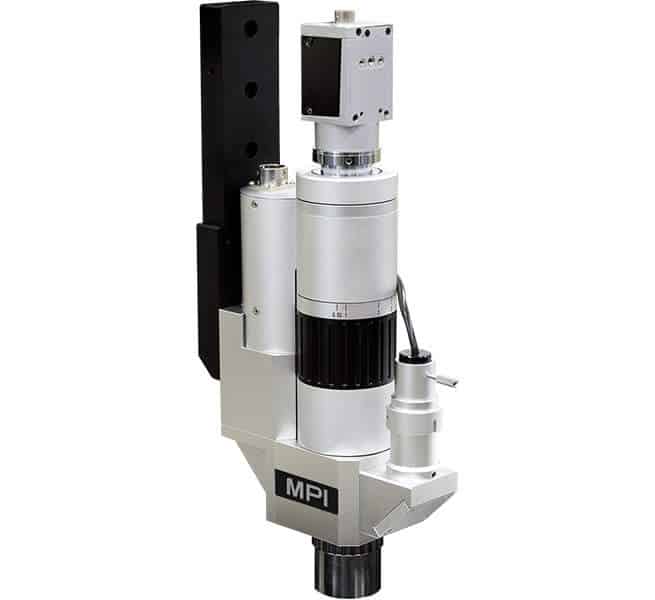 Slide 4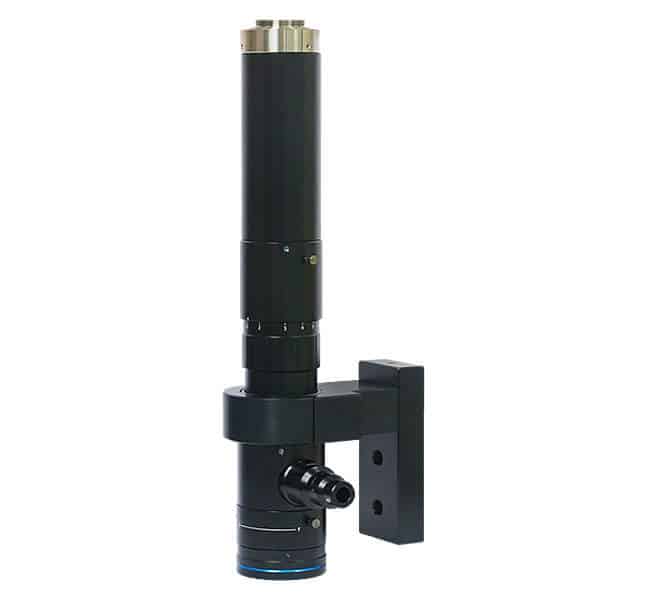 Slide 5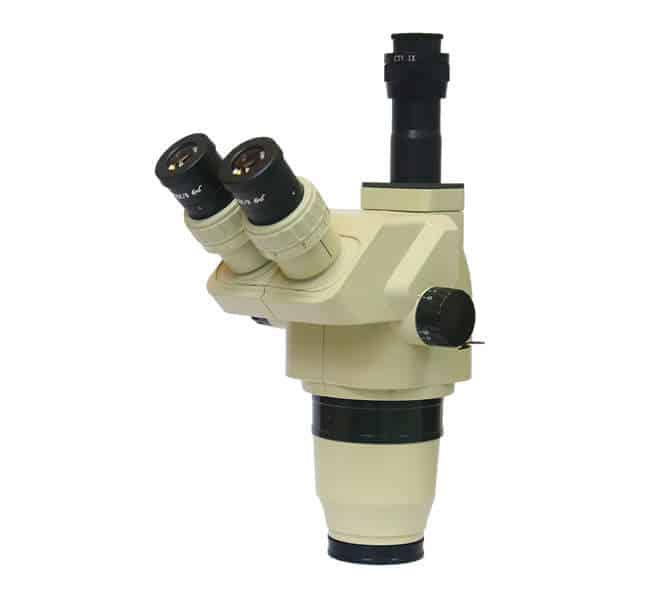 Slide 6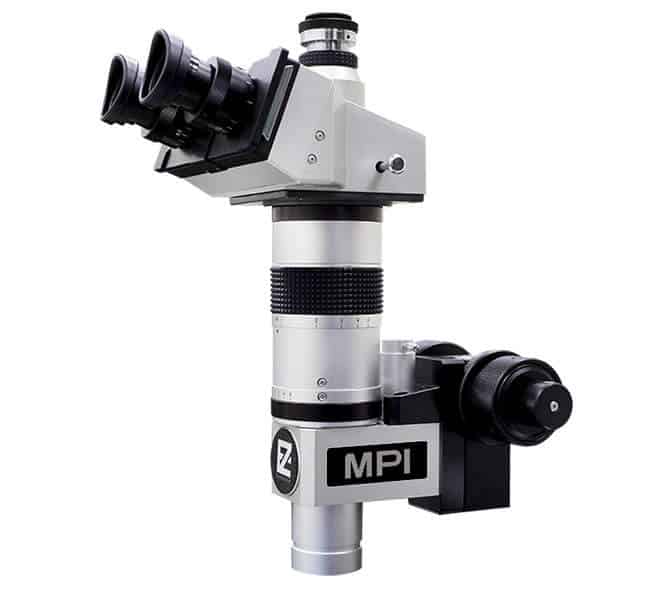 Slide 7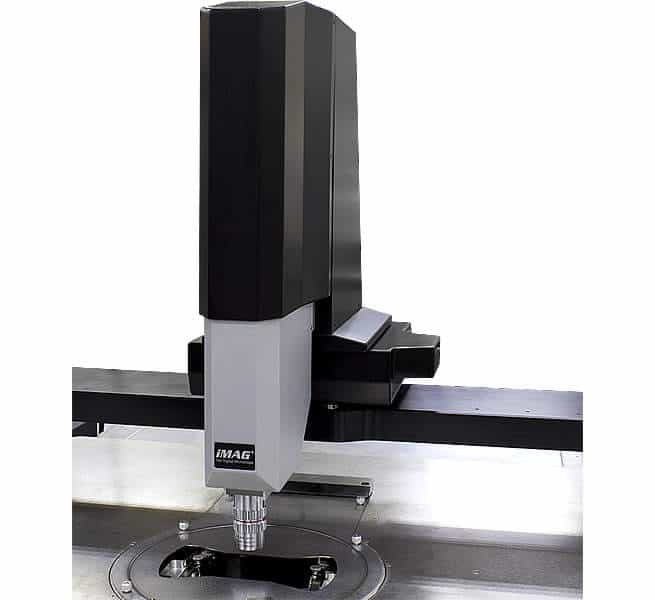 MPI is working closely with leading optical suppliers to develop and optimize dedicated microscope solutions. This provides leading edge on wafer observation and navigation. The selected optics are a perfect fit to the specific requirements of accurate probe placement on DC/CV, RF and mmW pads. For more details please download the MPI Optic Overview.
iMAG® Digital Imaging Systems
MPI iMAG®Series are unique high resolution digital imaging systems designed especially for MPI manual and automated probe systems by providing an unsurprised color image quality and ultra-fast color frame rate video speed for optimal and very convenient wafer navigation.
The large 1.1 inch, 6.55MP quadratic sensor delivers the maximum of optically possible field of view (FOV) without any edge shadow effects. iMAG®-II is combining in addition one 12MP sensor for best possible resolving power.
Perfectly integrated within MPI SENTIO® prober control software suite, iMAG® offers beside automated functions (focus, wafer alignment, index recognition and wafer map generation, lateral Die and vertical Z on-the-fly corrections) – in addition SENTIO® typical multi-touch functionalities such as point-and-shoot, flick, pan and digital zoom on any free defined FOV positions.
Single Tube Solutions
The single tube solutions like SuperZoom™ SZ10 or even MegaZoom™ MZ12 providing large working distance at high magnifications. Small form factors are ideal for RF, mmW and load-pull applications due to space restrictions inherent with the integration of test heads/tuners requiring shortest distance to DUT.
The Automated MegaZoom™ AMZ12 is the ideal choice for MPI automated probe systems, providing programmable zoom functionality controlled by SENTIO® software suite.
Special Trinocular Microscope
The unique MPI EyeZoom™ EZ10 microscope with ergonomically constructed trinocular eyepiece tube and 10x optical zoom provides an excellent optical resolving power down to 2 µm by 90 mm working distance for stress-free probe replacement, cable and different RF probe reconfiguration. Optional ring-light illumination (in addition to the coaxial light) for outstanding visibility on different materials, such as calibration standards and different wafer pads, makes this microscope an optimal choice for all RF, mmW and load pull measurements.
High-Power Microscopes
MPI also offers state of the art high-power microscopes such as Motic PSM-1000 and Mitutoyo FS70 configured to address internal-node probing or Failure Analysis application requirements.
Dedicated Camera
MPI is happy to introduce new versatile MPI 1080 camera with unique GUI controlled over Bluetooth mouse and without computer.
Saving and recording onto the included 8GB USB flash drive card eliminate the need of computer and makes the camera ideal choice for all MPI manual probe systems.