MPI MP25 MicroPositioner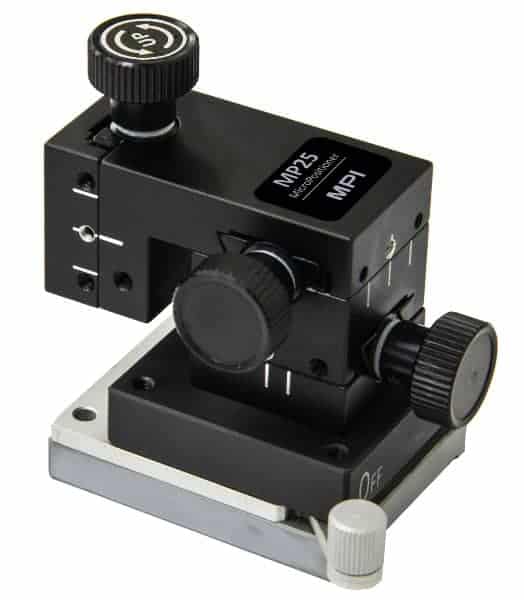 MPI MP40 MicroPositioner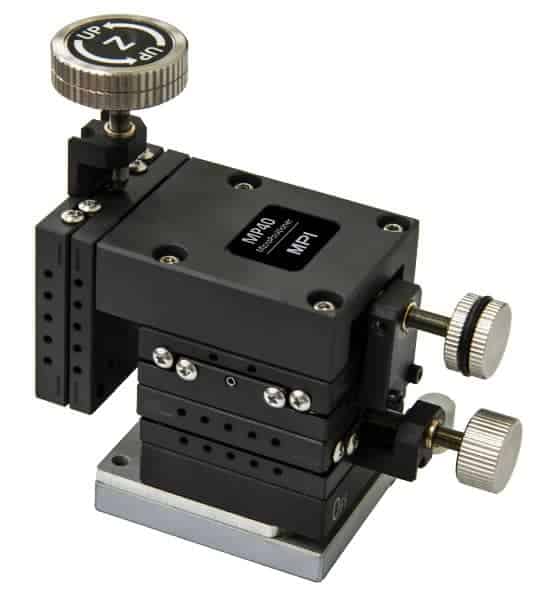 MPI MP50 MicroPositioner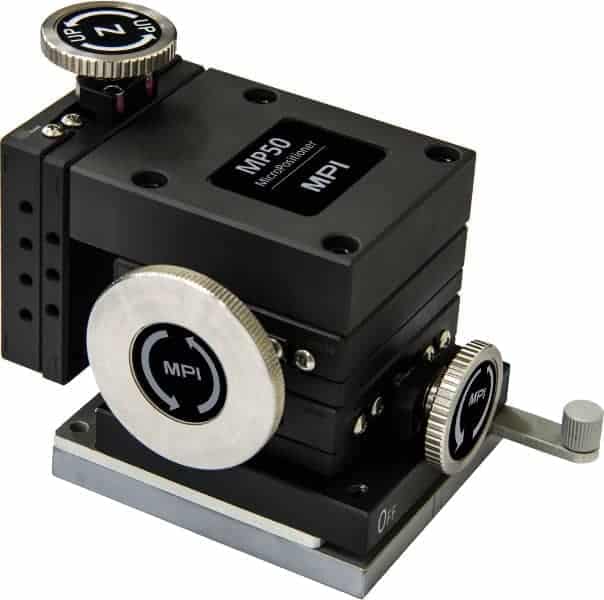 MPI MP60 MicroPositioner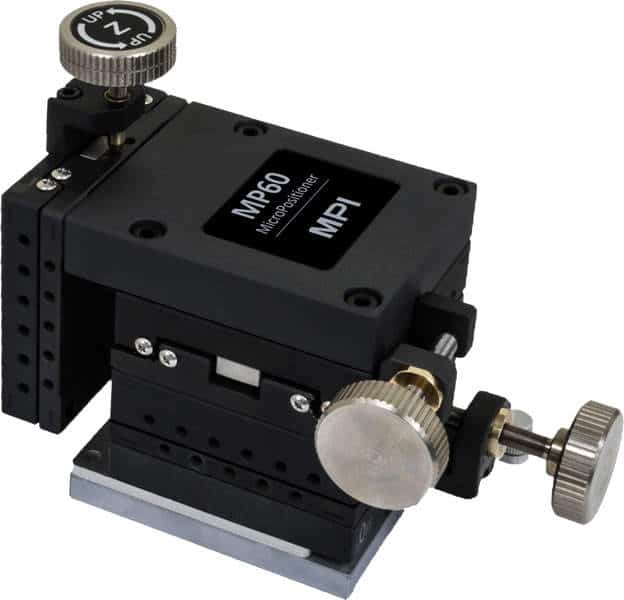 MPI MP60 MR MicroPositioner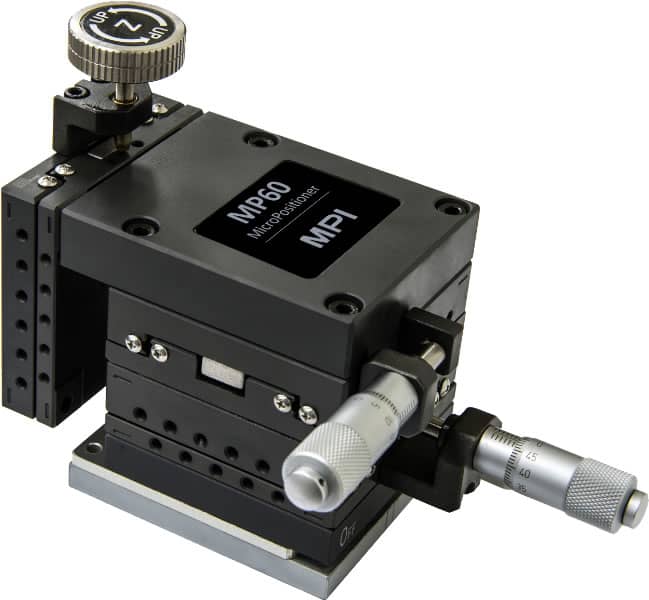 MPI MP60 DM MicroPositioner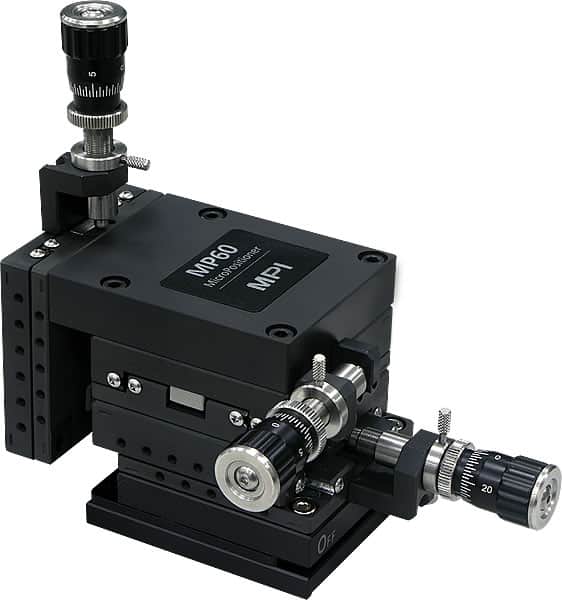 MPI MP80 MicroPositioners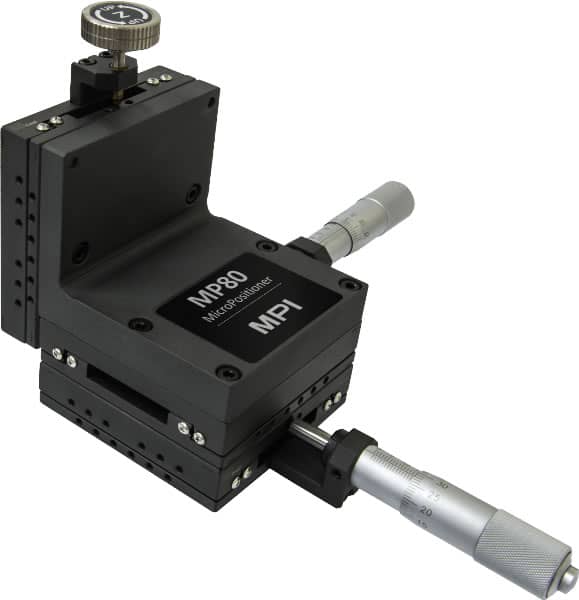 MPI MP80-DX MicroPositioners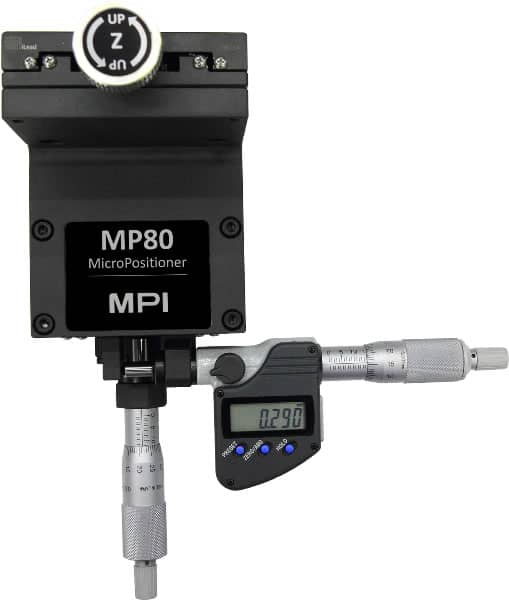 MPI PMP60 MicroPositioners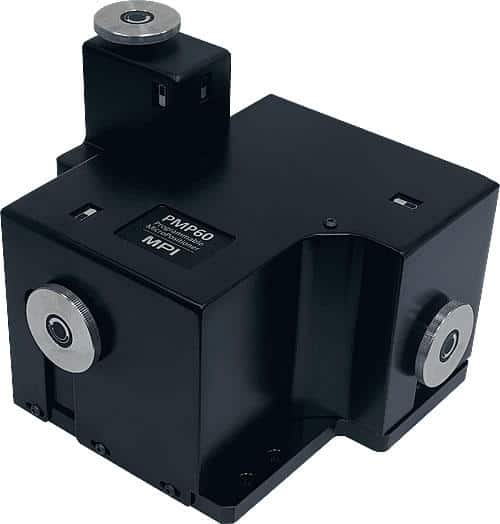 MPI PMP80 MicroPositioners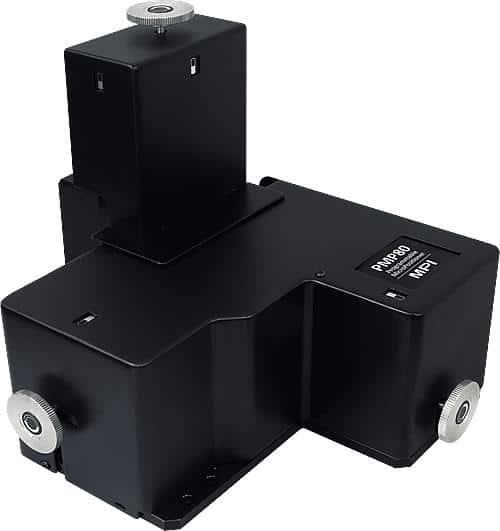 MPI offers a wide variety of backlash-free MicroPositioners to address every operational and measurement condition. These vary from small footprint to micrometer driven high resolution positioners for RF and mmW applications.
Contact Quality
Unified Z-direction, ergonomic operation, and magnetic bases with extreme strong holding power enable fine probe placement for high contact quality producing unsurpassed measurement results.
The MPI MicroPositioners are designed with universal probe interface compatible to all probe arms for ease of application specifics adaptations. Design varieties allow operators to choose MicroPositioners which fit their operational familiarity thus providing immediately proficiency.
Easy Upgrade
The MPI self-developed MicroPositioners are designed without compromise. The full carbon-steel structure enables stable contact over long periods of time and superior positioning accuracy.
Product – Application Matrix
MicroPostioner

Stage [mm]

Res. TPI

IV/CV
Coax

Low-level IV, Triax

IV/CV/PIV Kelvin

RF

Broadband mmW

High PowerHC / HV

MP25

25

50

●

●

- / ○

MP40

40

85

●

●

●

●

● / ○

MP50

50

50 / 100

●

●

●

- / ○

MP60

60

50 / 100

○

○

●

● / ○

MP60-MR

60

50

○

○

●

● / ○

MP80
MP80-DX

80

50

○

●

PMP60

60

N/A

○

●

PMP80

80

N/A

●
● recommended ○ available