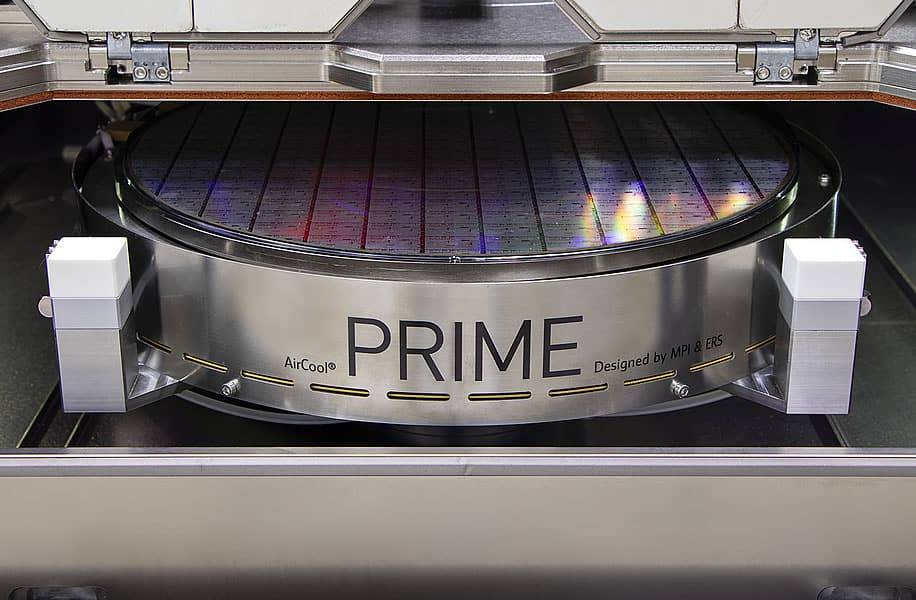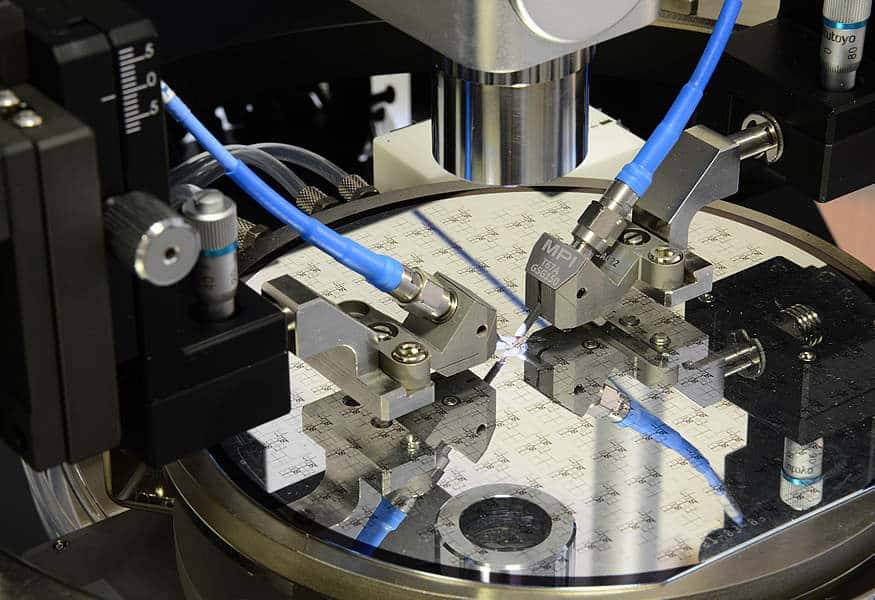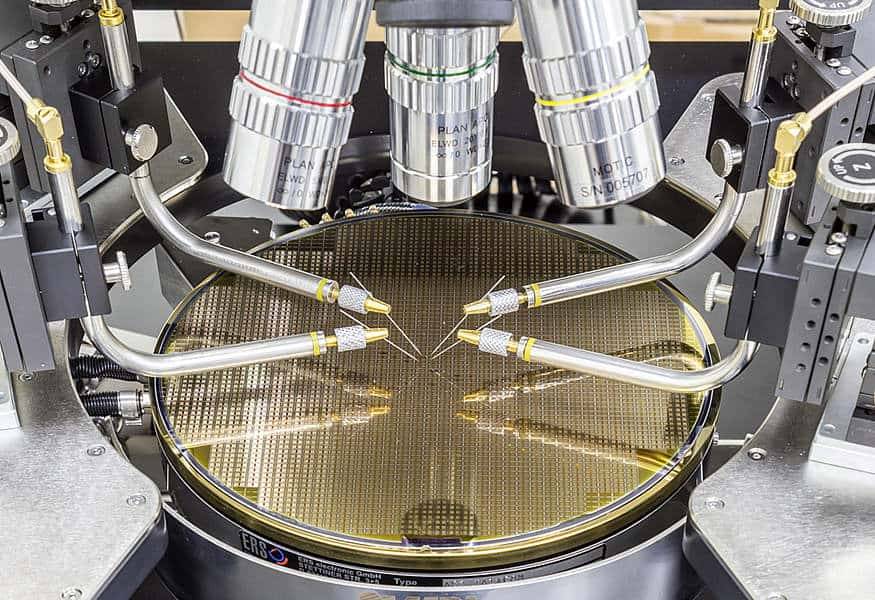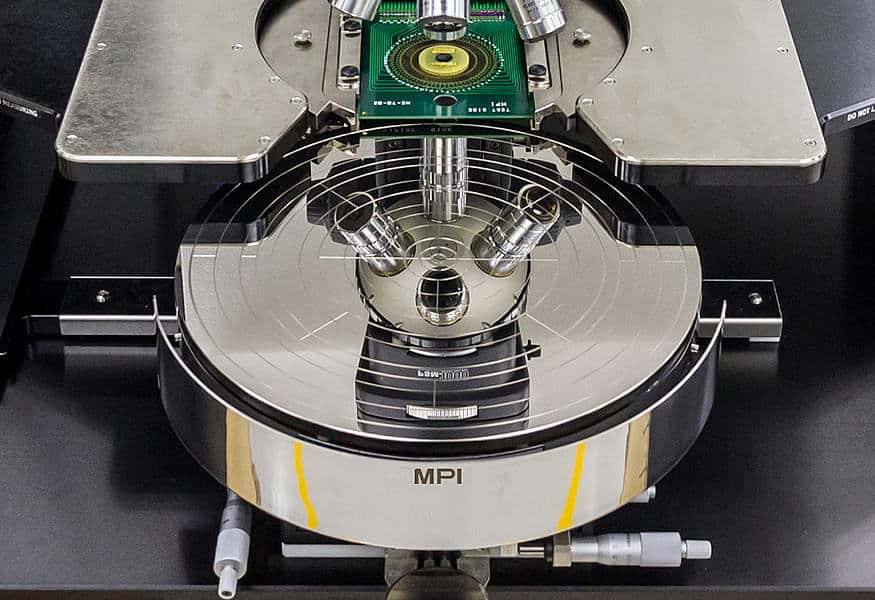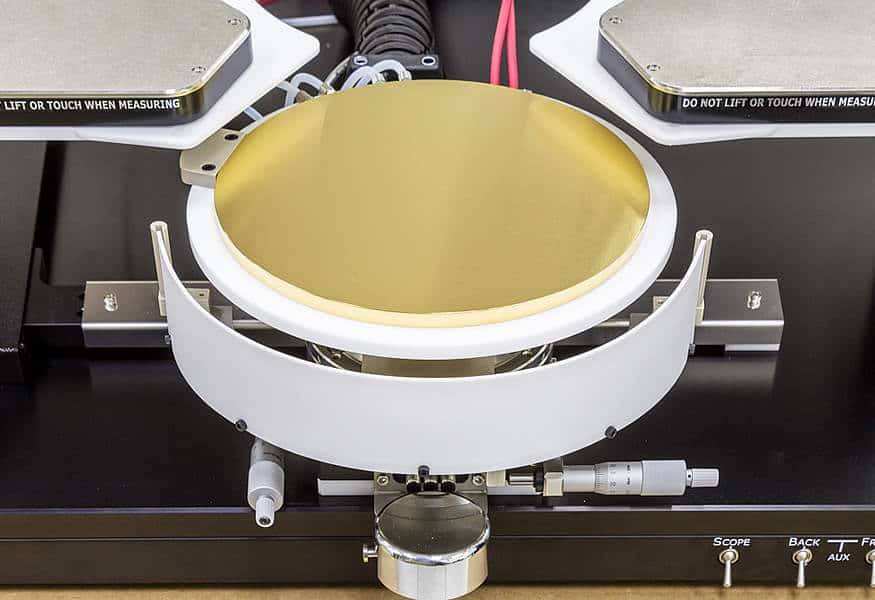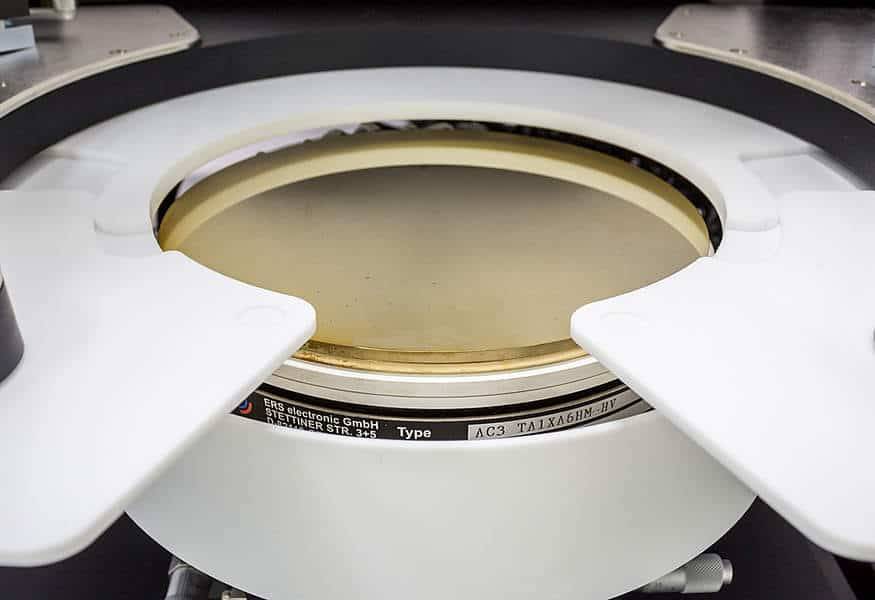 MPI & ERS AirCool® PRIME Chuck
MPI 150 mm RF Chuck Systems
MPI 200 mm Thermal Chuck Systems
MPI 300 mm Ambient Chuck Systems
MPI 150 mm High Power Chuck Systems
MPI 150 mm High Power Thermal Chuck Systems
For different requirements, MPI offers a variety of:
Coaxial,

Triaxial,

RF,

mmW and

High-power Chucks
from ambient temperatures through -60°C up to 400°C.
Dedicated top surfaces with many vacuum holes, gold plating or a surface manufactured with pure isolation material are example of the available options.
Wafer probing at different temperatures continues to be a significant challenge. MPI is working closely together with ERS to provide unique software and hardware integration of thermal chucks in all MPI Engineering Probe Systems by offering easy field upgradability, the lowest, total CDA consumption and fastest transition time on the market.
AirCool® PRIME Technology
Together MPI Corporation and ERS electronic GmbH designed the New 300 mm Thermal Chuck AirCool® PRIME Technology family, offering unsurpassed thermal flexibility with reduced soaking time by 60%, and the largest variety of thermal ranges and smallest footprint on market.
The systems can be configured with lower temperature starting points of -60°C, -40°C, -10°C, 20°C or 30°C and at the higher end points at 200°C or 300°C – all this to tailor the thermal capability to a different requirements and budgets. The filed upgradability path is available for all 200 and 300 mm PRIME chucks systems.
AirCool® Fusion Chiller Technology
The Fusion high-performance chillers offer three default on-site configurable modes, each optimized to meet specific test requirements, plus a Custom mode that allows the key parameters to be defined by the user. With these modes, the AC3 Fusion thermal system is a no-compromise solution for energy-efficient, and flexible wafer testing.
Additional CDA saving, faster transition time, or saving up to 65% energy – is easy and remotely configurable by SENTIO®, without the need of different hardware.
For tests at -10°C in 200 and 300 mm probe stations, is using a very small chiller making the systems extremely cost-effective to reduce the overall cost of test.
Thermal Chuck Controller
The thermal controller touch screen panel is seamlessly integrated into all MPI's probe systems and provides extremely convenient operation and also minimizes the test cell foot print.
ERS Patented AC3 Cooling Technology Incorporated
These chucks incorporate the patented AC3 cooling technology and self-management system to purge the MPI's  ShielDEnvironment™  and  WaferWallet®  by reconditioning the cooling air, thus drastically reducing the total CDA consumption 30% to 50% as compared to all other systems on the market. Purging the WaferWallet® allows MPI's unique cold wafer swapping for faster time to data.
Auxiliary Chucks
All MPI RF chucks include two auxiliary chucks built with thick ceramic material for accurate RF calibration and optional "two-in-one" manually controlled AUX for probe cleaning, and/or contact checks.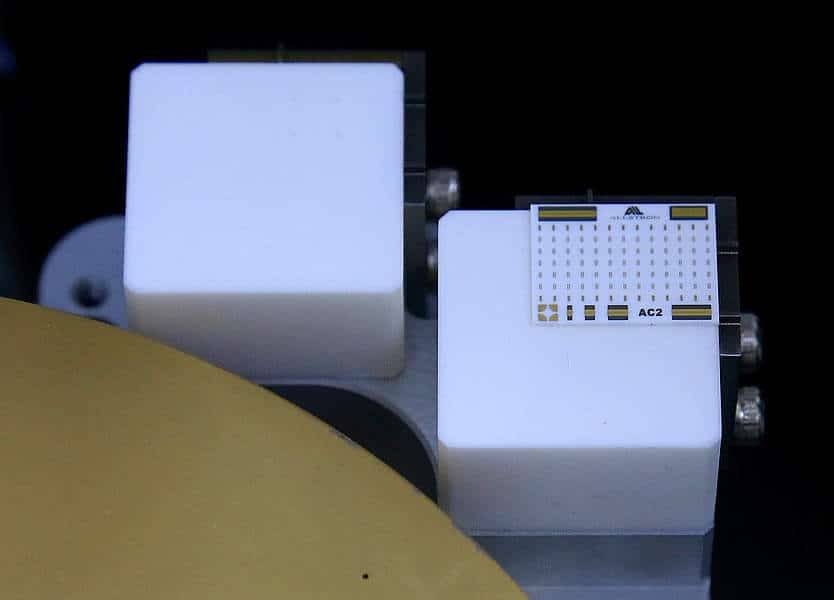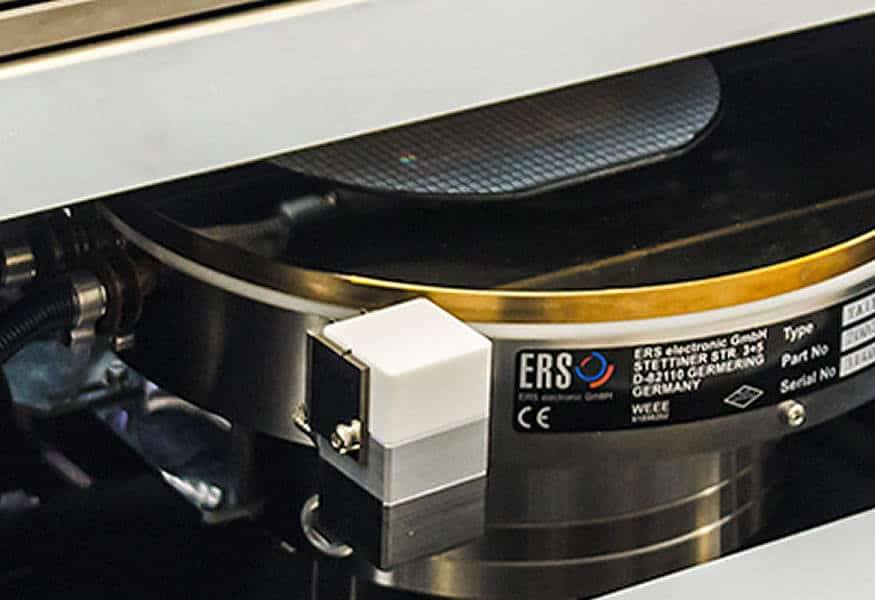 High Thermal Stability Probe Platen
MPI offers dedicated high thermal stability probe platens to achieve optimal contact quality regardless of temperature range, especially for long-term WLR measurements or for Automated Test over Multiple Temperatures, ATMT™.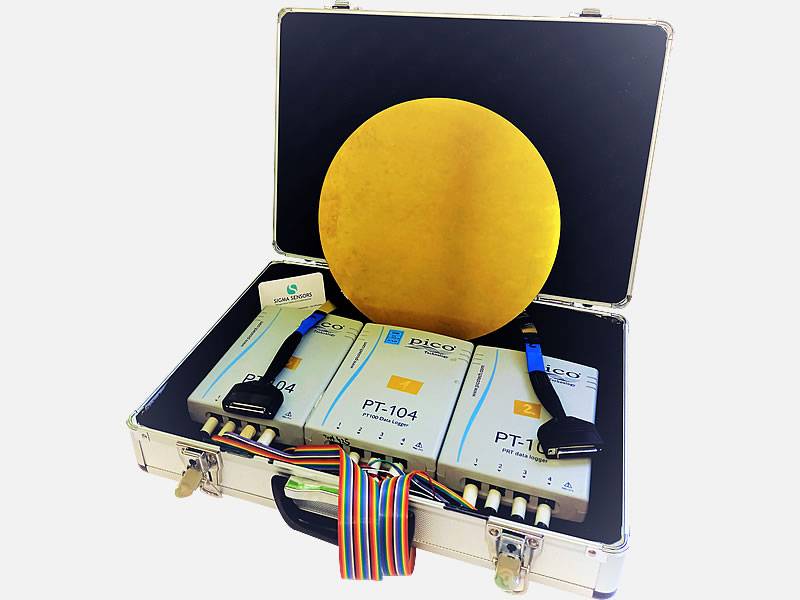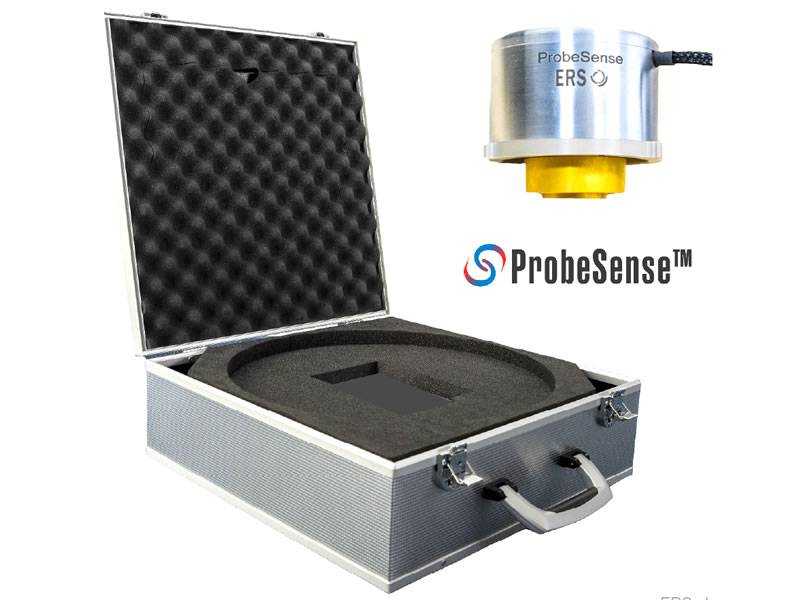 Temperature Calibration Wafer
Temperature Calibration Single Sensor