MPI TS2000 Series – The Evolution
MPI TS2000 - 200 mm Automated Probe System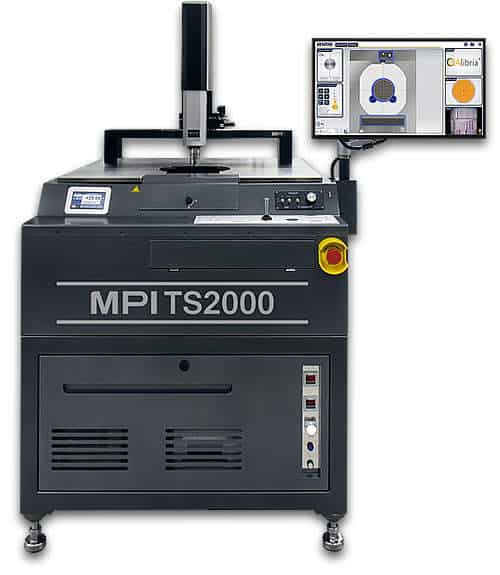 MPI TS2000-D - 200 mm Automated Probe System with DarkBox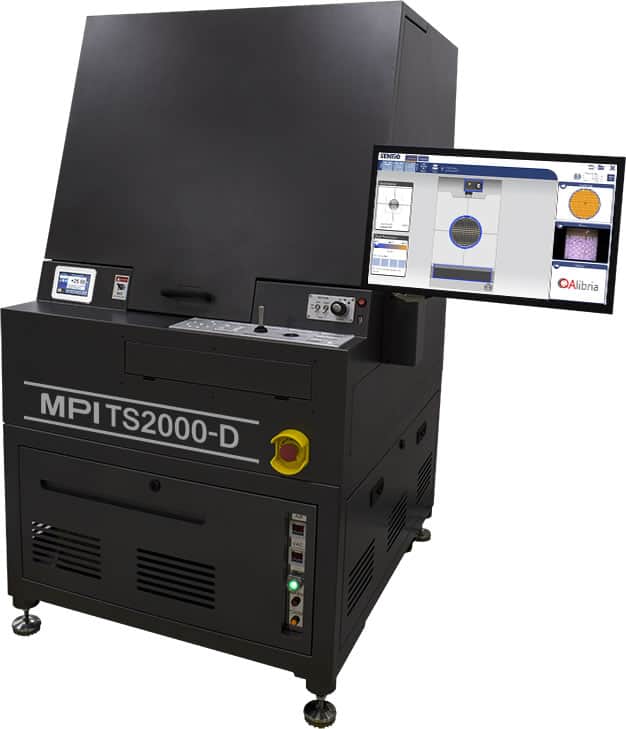 MPI TS2000 - 200 mm Automated Probe System with DarkBox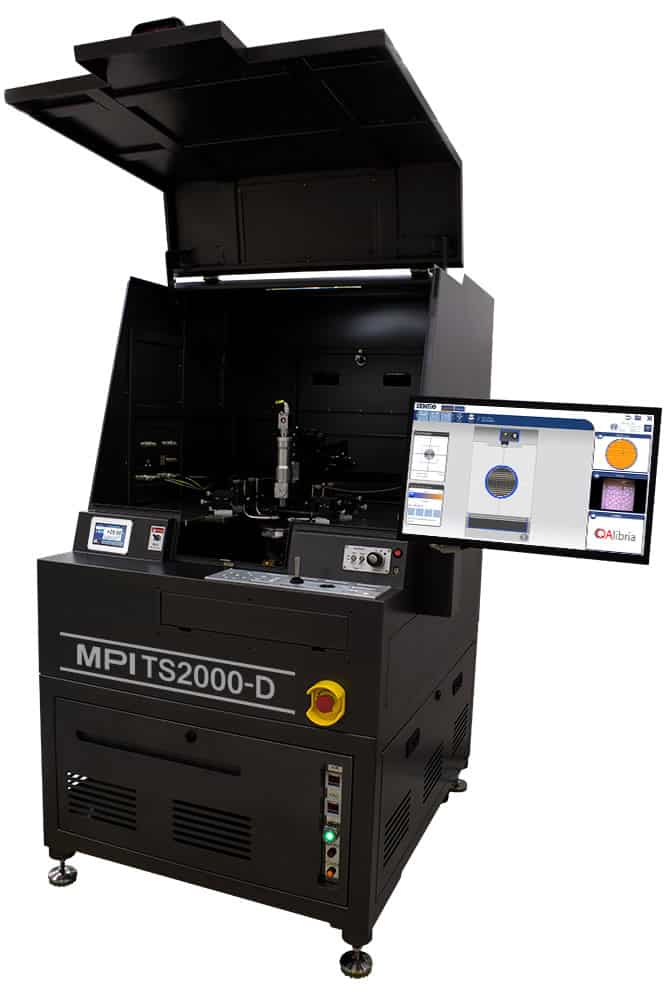 Recognize the Difference
MPI TS2000 is a natural evolution of the world-wide and well established Probe System  with dedicated designs addressing Advanced Semiconductor Test market requirements. The system is fully compatible with the all MPI system accessories and is designed primarily to address of Failure Analysis , Design Verification , IC engineering , Wafer Level Reliability  as well as special requirements for MEMS, High Power , RF and mmW  device testing.
Available for ambient and/or hot only temperature operation modes the TS2000 is fast with speed up to 10 Dies/second (depends on the final configuration), which makes it an ideal choice for pre-production electrical tests on discrete RF devices, as example.
It incorporates MPI advanced technology, such as PHC™  optional or as an upgrade in the field.
Large Probe Platen
TS2000 Series provides large, easily accessible probe platen in order to accommodate up to 12x DC or 4x RF MicroPositioners.
Integration of Load-Pull Tuners or larger area MicroPositioners makes TS2000 system an ideal choice for RF and mmW measurements.
Easy Wafer Loading
The large front door access allows easy loading / unloading procedure for 100, 150, 200 mm wafers, wafer fragments or even small down to 5×5 mm ICs.
AUX chucks are both located in front where can be loaded / unloaded very conveniently. No roll-out stage allows for a simple method of automation for RF calibration and probe card cleaning.
Integrated Hardware Control Panel
The intelligent hardware control panel is completely integrated into the probe system and is designed based on decades of experience and customer interactions to provide faster, safer and convenient system control and test operation. The Keyboard and mouse are strategically located to control the software if necessary and will also control the Windows® based instrumentation. Vacuum control panel for the Wafer and AUX chucks can be found on the right front side for easy access during the loading / unloading procedure.
Thermal Chuck Integration
The thermal chucks (from 20°C or ambient to max 300°C) can be operated by using the fully integrated touchscreen display, placed at convenient location in front of the operator for fast operation and immediate feedback.
Probe Card & MicroPositioners – Simultaneously
Many single probes, low-profile probe card holder for 4.5" x 11" probe card, and lower plate to chuck distance are ideal for simultaneous probing with active probes and makes the system a perfect choice for Design Validation and / or Failure Analysis work.
Integrated DarkBox
TS2000-D is simply the TS2000 with already integrated DarkBox!
Designed for optimal footprint, embedded interlock, LED illumination and standardized interface panels to various measurement instruments, the system is a preferred choice for light and Laser safety protected test environment.
The easy access from the back panel makes re-configuration or initial set-up fast and very convenient.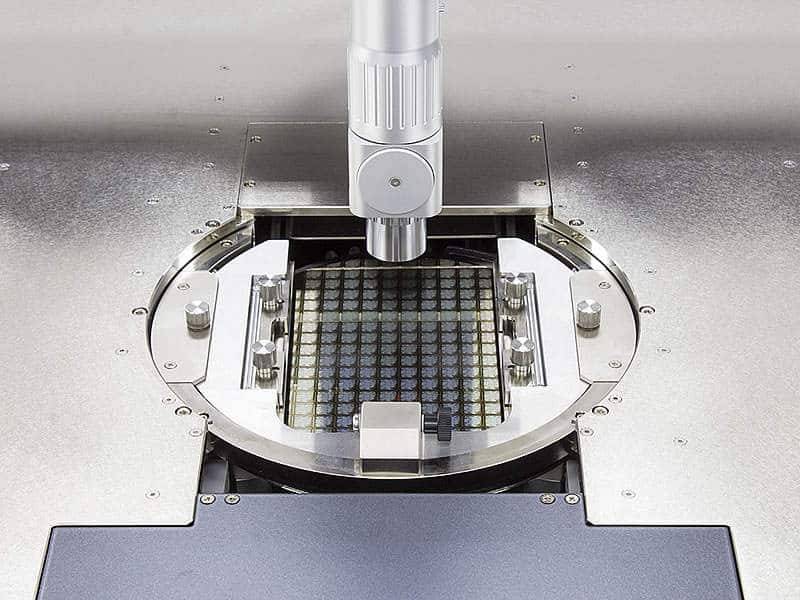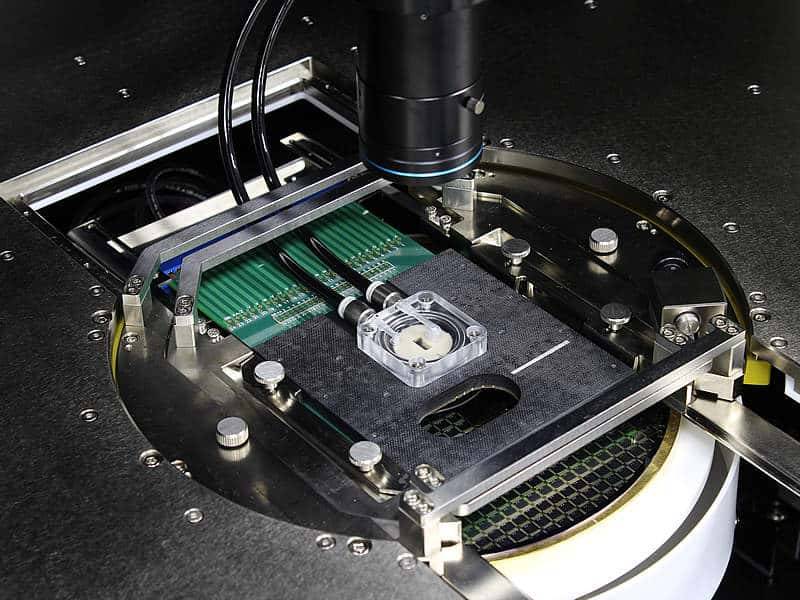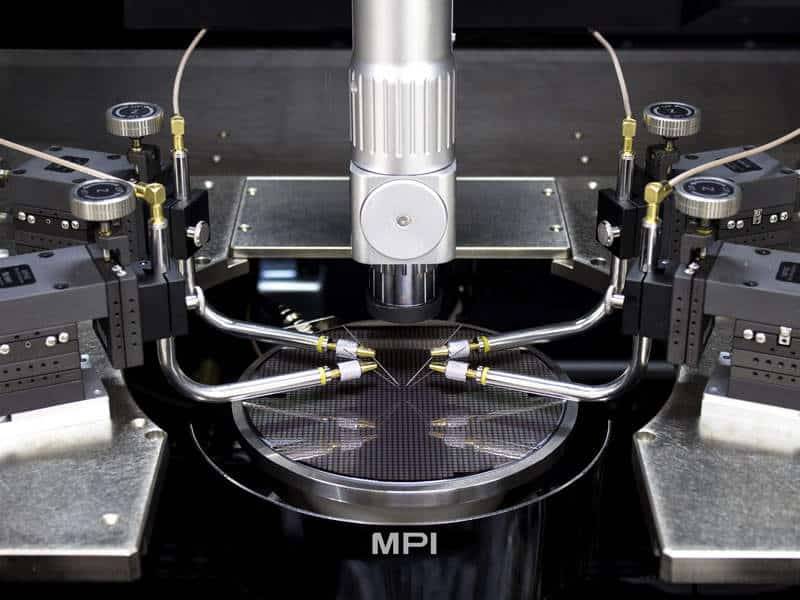 MPI TS2000 - 4.5" x 11" Probe Card Holder Option
MPI TS2000-D and HV Probe Card
MPI TS2000 - Low Plate to Chuck Distance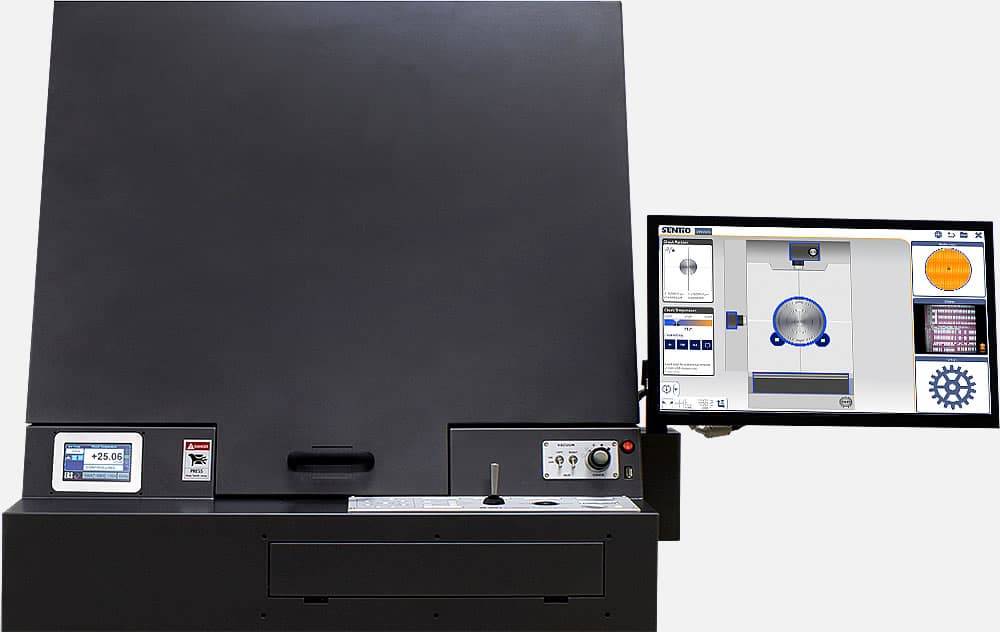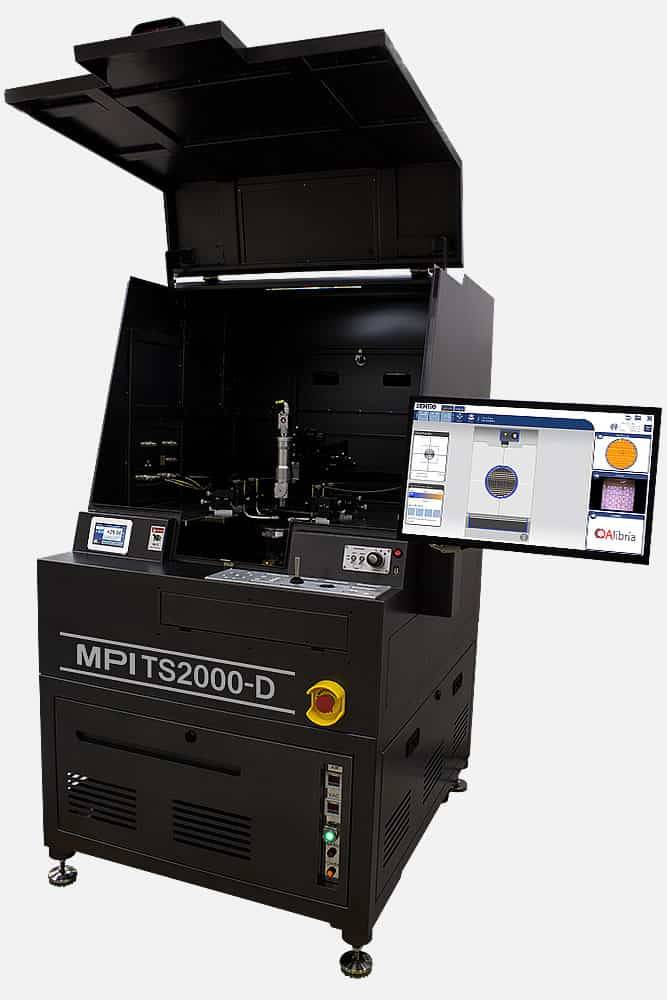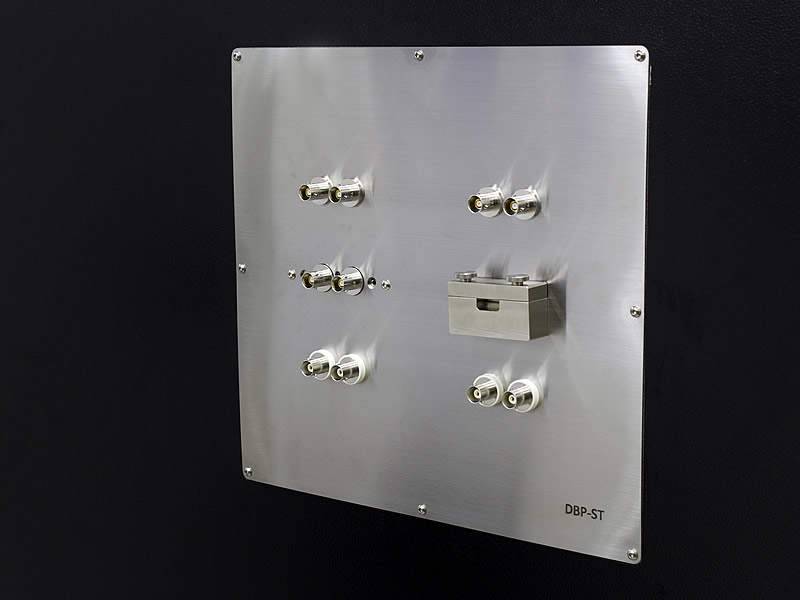 MPI TS2000-D - Integrated DarkBox
MPI TS2000-D - Integrated DarkBox
MPI TS2000-D - Instruments Integration Interface
Instruments Integration
The optional instrument shelf reduces cable lengths and increases measurement dynamic and directivity at RF and mmW applications.
Vibration Isolation
The TS2000 incorporates two types' vibration isolation solutions to better operate in different lab test environment. The total footprint is comparable or smaller than state of the art stand-alone vibration isolation tables commonly used in the industry.
Software Suite SENTIO®
MPI automated engineering probe systems are controlled by a unique and revolutionary, multi-touch operation SENTIO® Software Suite – simple and intuitive operation saves significant training time, the Scroll, Zoom, Move commands mimic modern smart mobile devices and allows everyone to become an expert in just minutes. Switching between the active application and the rest of the APPs is just matter of a simple finger sweep.
For RF applications, there is no need to switch to another software platform – the MPI RF calibration software program QAlibria® is fully integrated with SENTIO® – for ease of use by following a single operational concept methodology.