TS2000-DP – DarkBox High Power Solution
With TS2000-DP, MPI is offering a versatile and cost-effective probe station for on-wafer high power device measurement in temperature range from 20°C to 300°C, and measurement capability up to 3 kV (triaxial) / 10 kV (coaxial) and 600 A (pulsed).
It incorporates MPI advanced technology, such as PHC™ optional or as an upgrade in the field.
Probe Card & MicroPositioners
TS2000-DP provides access up to 12x High Voltage (up to 3 kV triaxial or 10 kV coaxial) or 4x multi-fingers High Current up to 400 A MicroPositioners.
Many single probes, dedicated probe card holder for anti-arcing high power probe card are making the system an ideal choice for High Power device characterization measurements.
Anti-Arcing Technologies
The system is equipped with ArcShield™ to prevent any possible arcing between the chuck and the probe platen.
The anti-arcing probe card has a capability to apply high-pressure around the DUT and by using the Paschen law to prevent arcing between the pads.
Specially designed anti-arcing LiquidTray™ can be used for arcing suppressing by simply placing it on the high power chuck surface. Wafers can be safely placed inside the tray to submerge in the liquid for arcing free high voltage test.
The MPI chucks are designed for up to 10 kV (coaxial) at 300°C.
MPI TS2000-DP with 2x High Voltage and 2x Multi-Fingers High Current Probes
MPI TS2000-DP with Anti-Arcing Proeb Card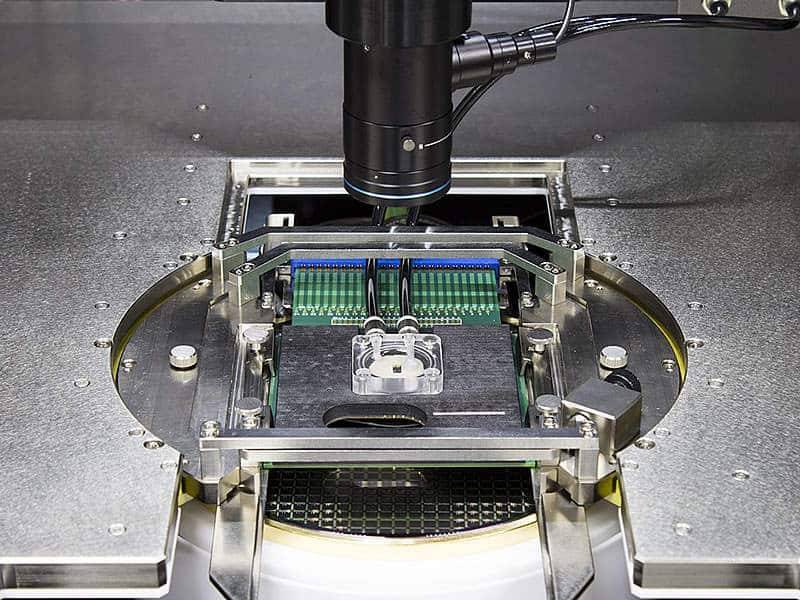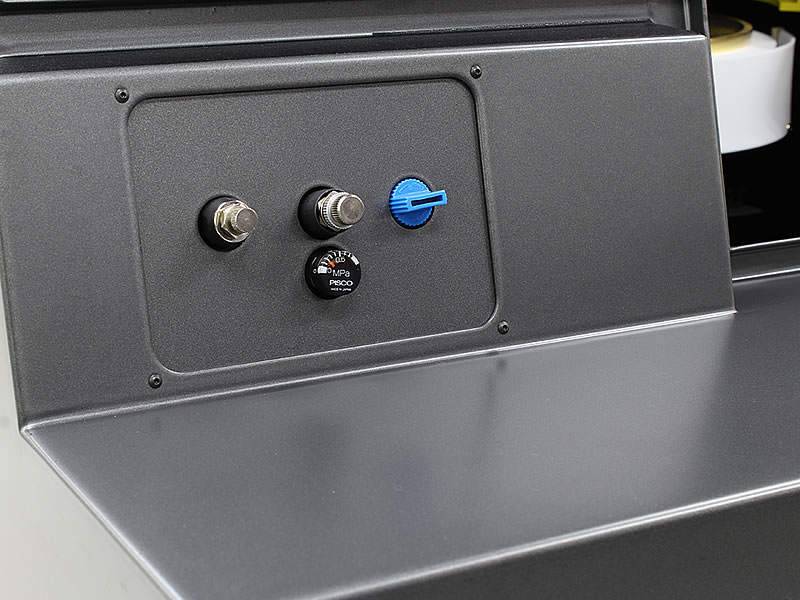 MPI Anti-Arcing Probe Card
MPI TS2000-DP - Integrated Pressure Control
Instruments Integration
TS2000-DP can be configured with variety of instrument connection packages, which consists of necessary high voltage / high current probes and cabling accessories for optimal connection to the test instruments such as Keysight B1505 (3 kV or 10 kV) including integration of the Module Selector or Keithley 2600-PCT-XB, including integration of 8020 High Power Interface Panel.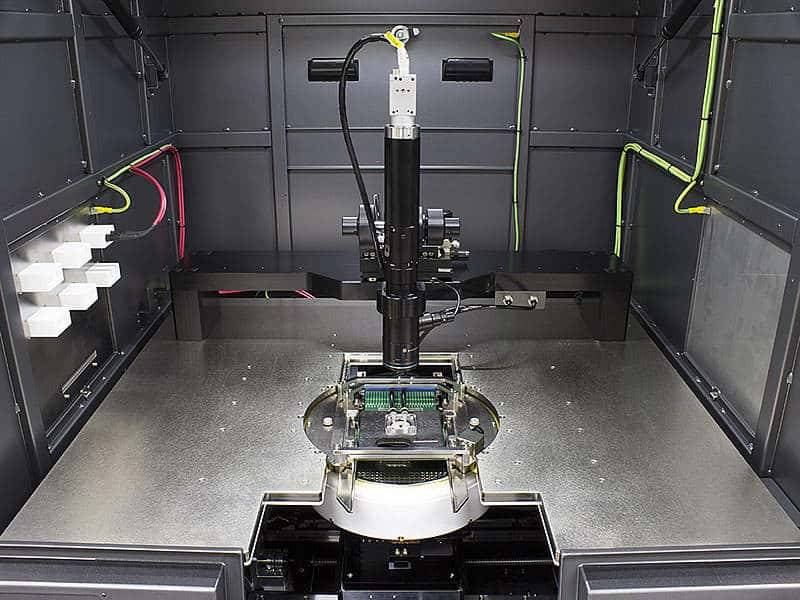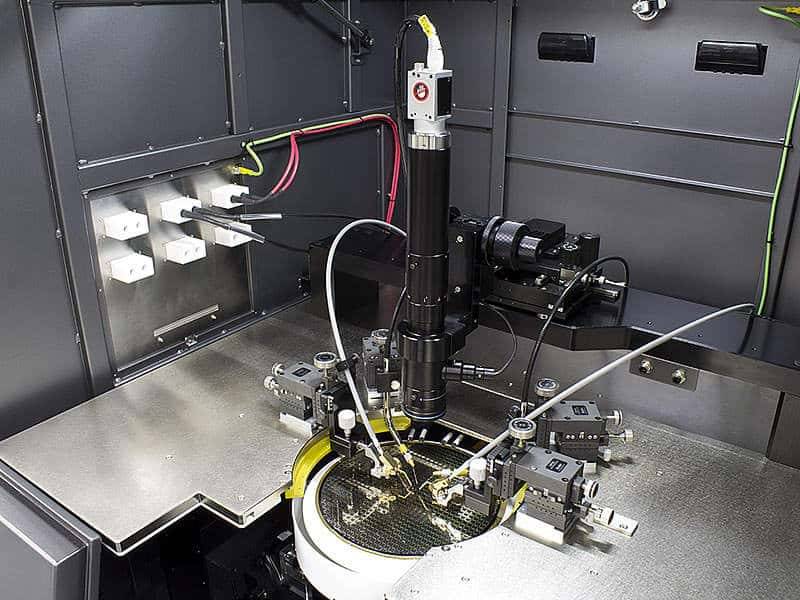 Optimal Test System Instrument Integration
Optimal Test System Instrument Integration
Software Suite SENTIO®
TMPI automated engineering probe systems are controlled by a unique and revolutionary, multi-touch operation SENTIO® Software Suite – simple and intuitive operation saves significant training time, the Scroll, Zoom, Move commands mimic modern smart mobile devices and allows everyone to become an expert in just minutes. Switching between the active application and the rest of the APPs is just matter of a simple finger sweep.
For RF applications, there is no need to switch to another software platform – the MPI RF calibration software program QAlibria® is fully integrated with SENTIO® – for ease of use by following a single operational concept methodology.