MPI TS2000-SE – The Future Starts Now
Measure the Difference
The TS2000-SE from MPI is the first ever 200mm automated engineering probe system on the market integrating innovative features specifically designed to reduce the cost of test. These features are incorporated into the MPI ShielDEnvironment™ for ultra-low noise, very accurate and highly reliable DC/CV, RF and High Power measurements.
It incorporates MPI advanced technologies, such as VCE™ , mDrive™  and/or PHC™  optional or as an upgrade in the field.
ShielDEnvironment™
MPI ShielDEnvironment™ is a high performance local environmental chamber providing excellent EMI- and light-tight shielded test environment for ultra-low noise, low capacitance measurements.
ShielDCap™
A fully configurable part of the MPI ShielDEnvironment™ which allows up to 4-port RF or up to 8-ports DC/Kelvin or a combination of those configurations.
Easy to reconfigure with convenient shielding that is MPI ShielDCap™ – a lot of little things which make the difference in simplifying day by day operations.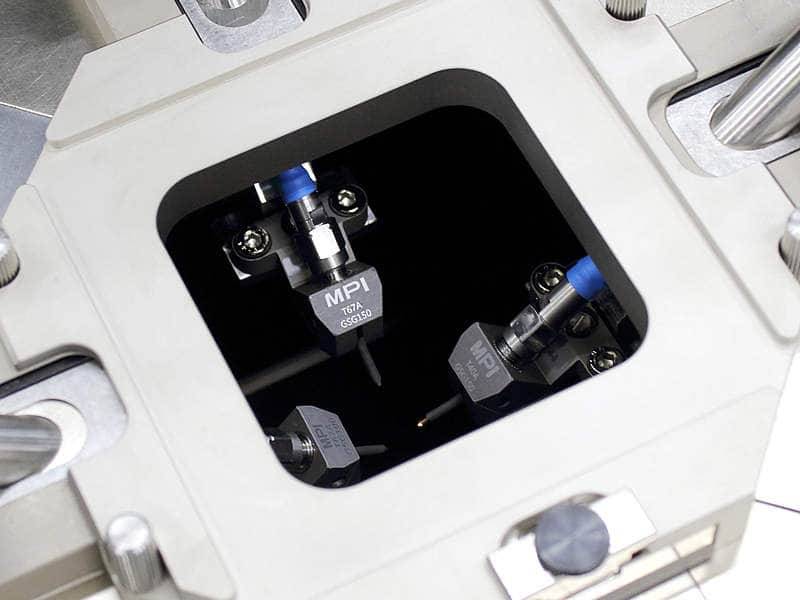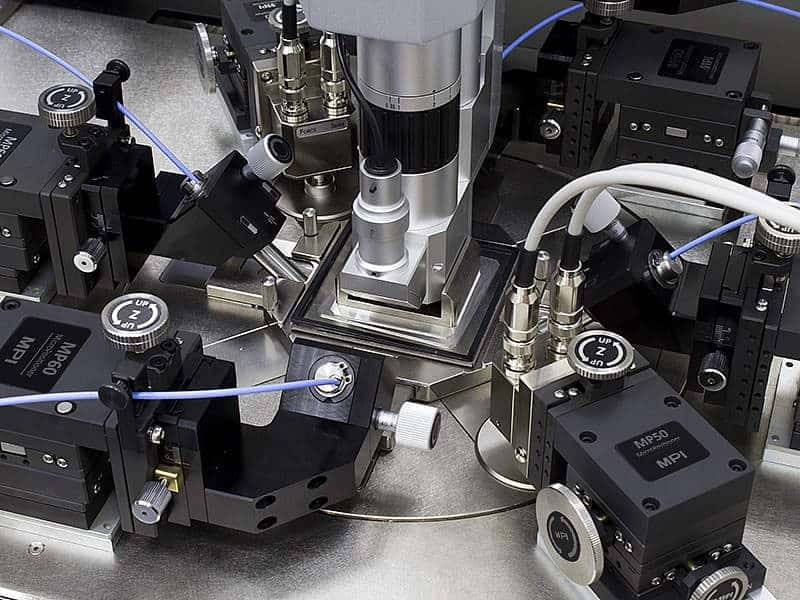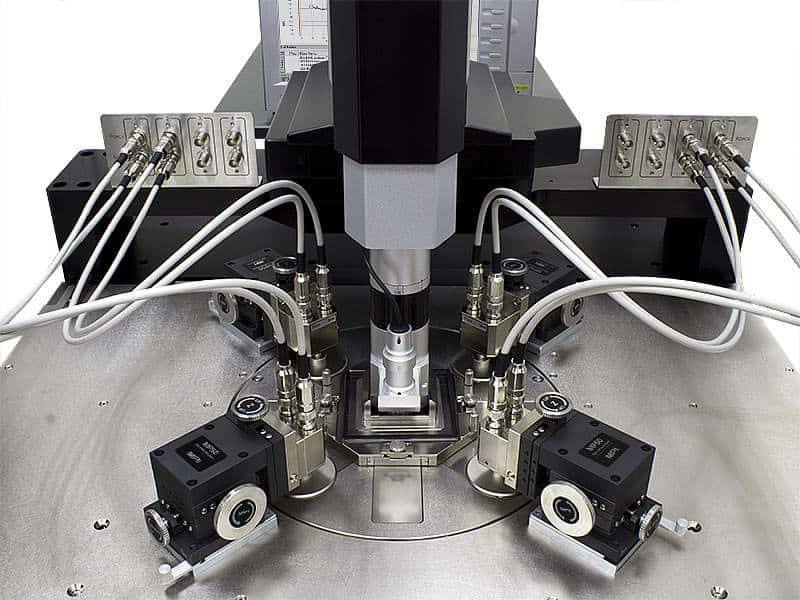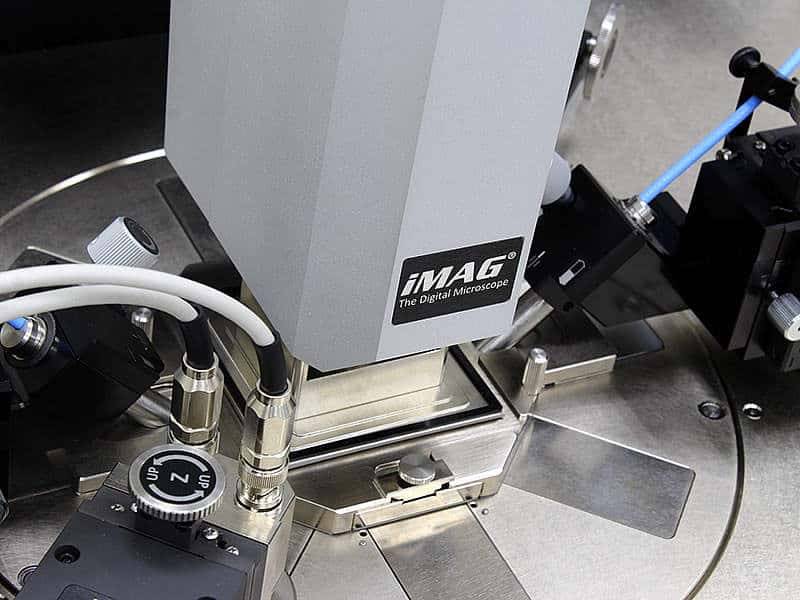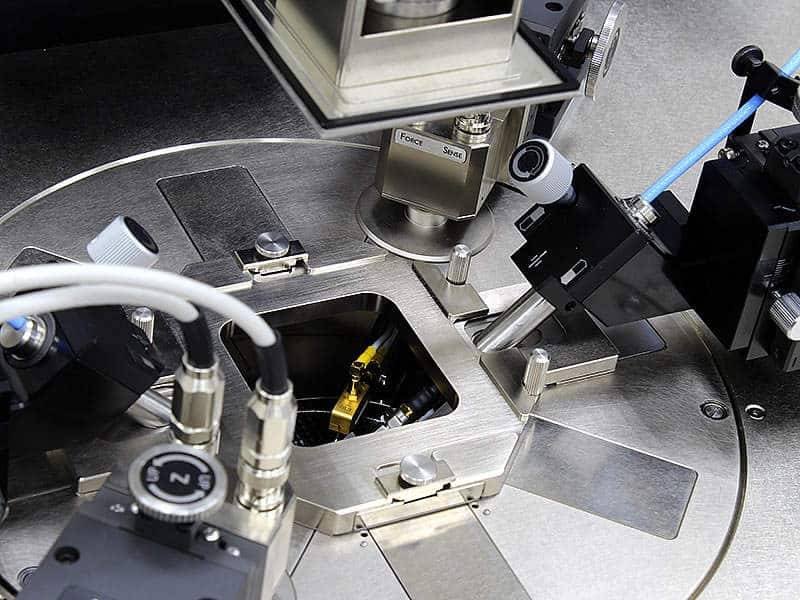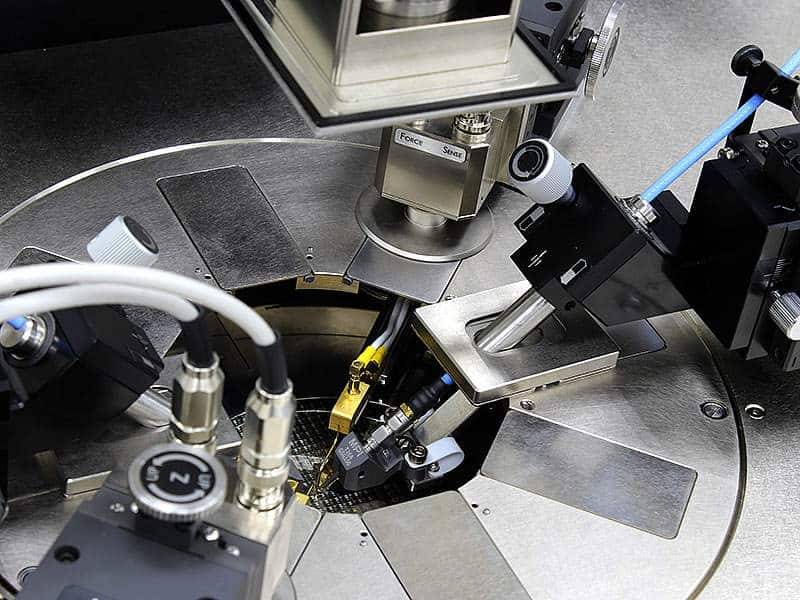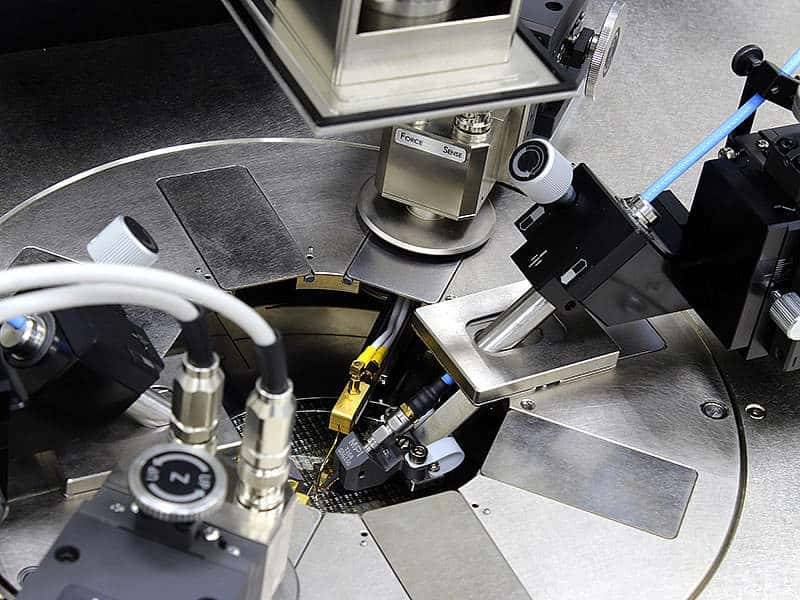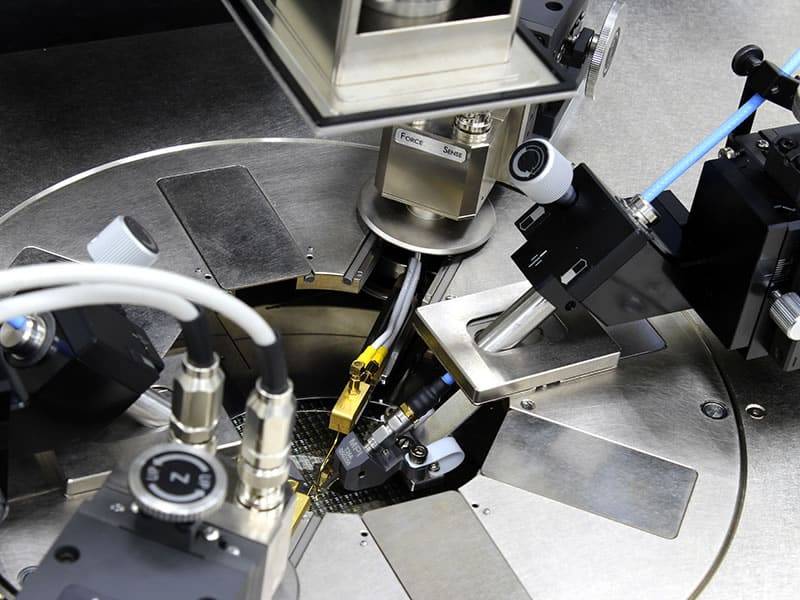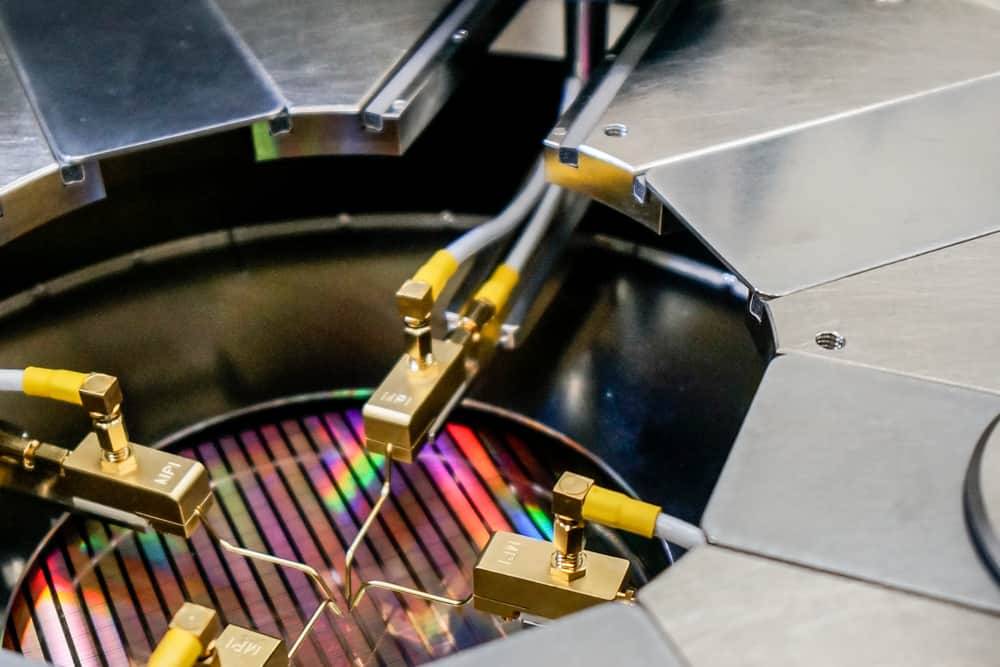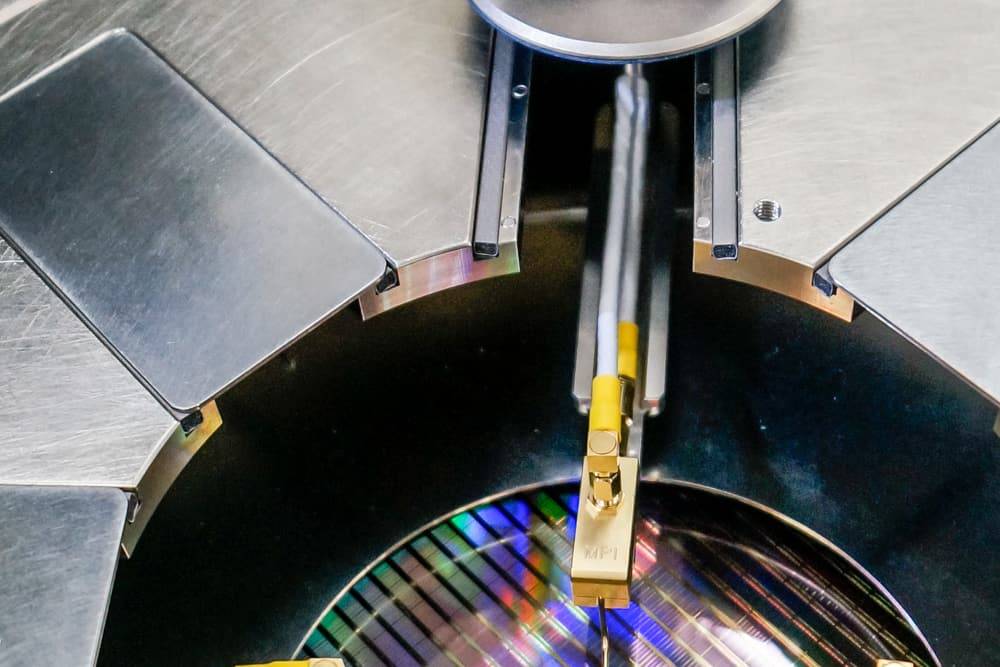 MPI ShielDCap™ with 4-Port RFs and 2-Port Kelvins Configuration
MPI ShielDCap™ with 4-Port Kelvins Configuration
MPI ShielDCap™ - Closed with Microscope Down
MPI ShielDCap™ - To Replace the Probes, Move the Microscope up
MPI ShielDCap™ - Remove the Cap
MPI ShielDCap™ - Lift the Pipe Cover up and Attach It to the Arm Embedded with Magnet
MPI ShielDCap™ - Remove the Blank Cover
MPI ShielDCap™ - Ready and Easy for Probe Replacement
MPI ShielDCap™ - Shield Guard
Automated Single Wafer Loader
This feature provides for very convenient wafer loading with easy pre-alignment for automated routines. Loading or unloading of 100, 150 or 200 mm wafer is straight forward and intuitive. No roll-out stage allows for a simple method of automation for RF calibration and probe card cleaning.
Safety Test Management™ (STM) System
Unique STM system prevents opening of any doors during testing – your measurement results are safe. Accidental opening of any system door during a negative chuck temperature is not possible on any event. Furthermore an intelligent dew point control routine avoids acumination during cold testing. The system automatically monitors the flow of CDA or Nitrogen. If the flow is interrupt or insufficient the STM™ turns the chuck automatically into a safe mode – heat the chuck as fast as possible to above dew point. MPI STM™ is the feature that makes measurements with TS2000-SE safer, more reliable and convenient by automatically maintaining a safe test environment.
Hot/Cold Wafer Swaps at Set Temperatures
The automated single wafer loader and the safety test management provide a unique capability to load/unload wafers at any chuck temperatures. Cooling down or heating up to ambient is not required anymore to load or unload a wafer. This saves major down time and increases the overall MPI Test Systems efficiency significantly. Necessary settings are protected by a convenient supervisor log-in procedure.
ERS Patented AC3 Cooling Technology Incorporated
These chucks incorporate the patented AC3 cooling technology and self-management system to purge the MPI ShielDEnvironment™ using recycled cooling air, thus drastically reducing air consumption 30% to 50% as compared to other systems on the market.
Thermal and Vibration Control
The thermal chuck can be operated by using the fully integrated touchscreen display, placed at convenient location in front of the operator for fast and operation and immediate feedback.
The TS2000-SE incorporates a high performance vibration isolation platform to better operate in any lab test environment. The total footprint is comparable or smaller than state of the art stand-alone vibration isolation tables commonly used in the industry. The optional instrument shelf reduces cable lengths and increases measurement dynamic and directivity.
Integrated Hardware Control Panel
The intelligent hardware control panel is completely integrated into the probe system and is designed based on decades of experience and customer interactions to provide faster, safer and convenient system control and test operation. The Keyboard and mouse are strategically located to control the software if necessary and will also control the Windows® based instrumentation.
Software Suite SENTIO®
MPI automated engineering probe systems are controlled by a unique and revolutionary, multi-touch operation SENTIO® Software Suite – simple and intuitive operation saves significant training time, the Scroll, Zoom, Move commands mimic modern smart mobile devices and allows everyone to become an expert in just minutes. Switching between the active application and the rest of the APPs is just matter of a simple finger sweep.
For RF applications, there is no need to switch to another software platform – the MPI RF calibration software program QAlibria® is fully integrated with SENTIO® – for ease of use by following a single operational concept methodology.